Get Approved to find out how much money you can borrow from a lender (mortgage company) to buy your new home. Put all your pennies together to figure out how much money you have for a down payment. And secondly, we will need your credit score. We will ask you a few questions prior and get your permission prior to running your credit. With all two of these variables, down payment and credit score, we can tell you what your budget is for a new home.
Village Homes is a Federally Licensed Mortgage Originator (NMLS License #320580 & #317684) so you can be confident that your manufactured/mobile home loan meets all the federal guidelines.
Types of Manufactured Loans
Land as Down Payment "Land in Lieu"
If you own your own land or have family land you can often use it as your down payment, with no additional cash requirement up front. 
Home Only is called a "Chattel Loan"
If you will be purchasing a home to be placed on your land, rented land or manufactured home community where you lease the land, this program might be for you. Options are available for new and used single-section (single wide) or multi-section (double or triple wide) homes.
Down payments can be as low as 5% based on your unique credit profile.
Read what the professionals at Cascade say about Chattel Loans:
Federal Housing Administration (FHA) Loans
Under the Title I program, FHA approved lenders make loans from their own funds to eligible borrowers to finance the purchase or refinance of a manufactured home and or lot. FHA insures the lender against loss if the borrower defaults. Credit is granted based upon the applicant's credit history and ability to repay the loan in regular monthly installments.
FHA does not lend money; FHA insures loans in order to encourage mortgagees to lend. Title I manufactured home loans are not Federal Government loans or grants. The interest rate, which is negotiated between the borrower and the lender, is required to be fixed for the entire term of the loan.
https://www.hud.gov/program_offices/housing/sfh/title/repair
United States Department of Veterans Affairs (VA) Loans
A VA loan is a mortgage loan available through the U.S. Department of Veterans Affairs for service members, veterans, and their surviving spouses.
Home for Someone Else "Buy For"
It is possible for a home to be purchased and financed for someone else?
No Social Security Number
We have options for individuals with a valid ITIN. Matricula Consular de Alta Seguridad can be used as identification. 
Secondary Housing
Vacation or second home? If the home you are purchasing will not be your primary residence, our "secondary housing" program may be a fit to fill your financing needs.
Low or Challenged Credit "Equity Program"
If you have damaged credit, larger down payments can increase your chances of qualifying for financing.
Park Model Loans
Whether you're looking to downsize or get a second home, we offer great rates and low down payments for park model homes. 
Zero Down Payment Program
We reward your outstanding credit with lower down payments. Some scores will qualify for ZERO down.
Co-Signer
Have good credit but short on budget? Have a loved one co-sign and help get you into your new home.
There are several mortgage lenders for manufactured/mobile and homes. 21st , Cascade, and AmCap are three lenders we work have worked with for over 50 years.
"21st Mortgage Corporation is a full-service lender specializing in manufactured home loans. We underwrite, originate, and service our own loans. That means there are no hassles with minimal wait times. We provide competitive rates for affordable housing, whether you're buying for the first time or looking for a better refinancing package."
Our manufactured and mobile home loan programs include:
Fixed rates
No pre-payment penalties
No land required
Financing for homes located within a Park or Community
Financing for new and used manufactured homes
Permanent or nonpermanent foundations
Primary, Secondary, Investment, and "Buy-For" (purchase for someone else)
Closing costs and most third party fees may be financed
Used Manufactured Homes (person-to-person) type transactions must be ready for immediate occupancy. Move‐In Ready condition at permanent location required. No Rehab loans available or financing available for homes that have to be moved.
Click here to see many of the common finance questions
"Cascade offers a range of products to suit your needs including flexible construction and home-only loan programs. Cascade's commitment to personalized service is reflected in our A+ rating with the Better Business Bureau (BBB)."
"Whether you dream of buying your first home, refinancing your current mortgage, or consolidating debt, our highly experienced team of mortgage professionals will work with you to find the best loan program to fit your budget and your needs. AmCap home loans and refinance experts provide a streamlined mortgage loan process that alleviates the stress of buying a home. Pre-qualify for your mortgage now! When you choose AmCap as your mortgage lending company, you can rest easy knowing you've found your true partner."
Are you ready to become a homeowner? Here's a useful checklist to help guide your decision.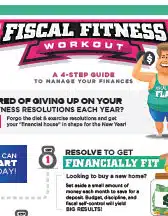 Are you looking to get a new start on your finances? Here's a 4-step guide to manage your finances and to get "Fiscally Fit" for the new year! 
Your credit score plays an important role in the buying process. This article will help guide you through the credit process and provide tips for maximizing your score.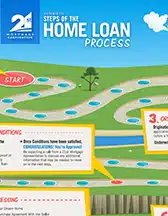 The home buying journey can be a little complicated at times. This graphic will help you understand the key steps in your home loan process.