Build on Your Lot or Ours
Village Homes has "Manufactured Home and Land" Packages for sale that include a Village Homes manufactured house and land. "Village Homes" has land for mobile homes, modular and RV Park Model tiny homes in some of the most beautiful land in the Austin Metro and in all of Central Texas. While our two manufactured home communities are currently sold out, sign up for our newsletter to get notice when "Village Homes" have a new community ready for Manufactured Home and Land Packages.
What does a "Manufactured Home and Land Package" include?
A "Manufactured Home and Land Package" includes: the home, the land for mobile homes, and the land improvement services. We can bundle these for one complete package to submit to several manufactured home mortgage lenders.
If you already own land for mobile home, many lenders offer ZERO down payment on loans! There are other manufactured home loan programs that only require a minimum down payment based on your credit score. Remember, the more you put down, the more advantageous your loan program will be.
Village Homes in Mustang Ridge, Texas, 78616, eliminates the hassle of buying a manufactured/mobile home by offering a complete set of services. It's not necessary to go to multiple companies to get everything you need for your new manufactured/mobile or modular home. Village Homes near Austin, Texas can handle all your manufactured housing needs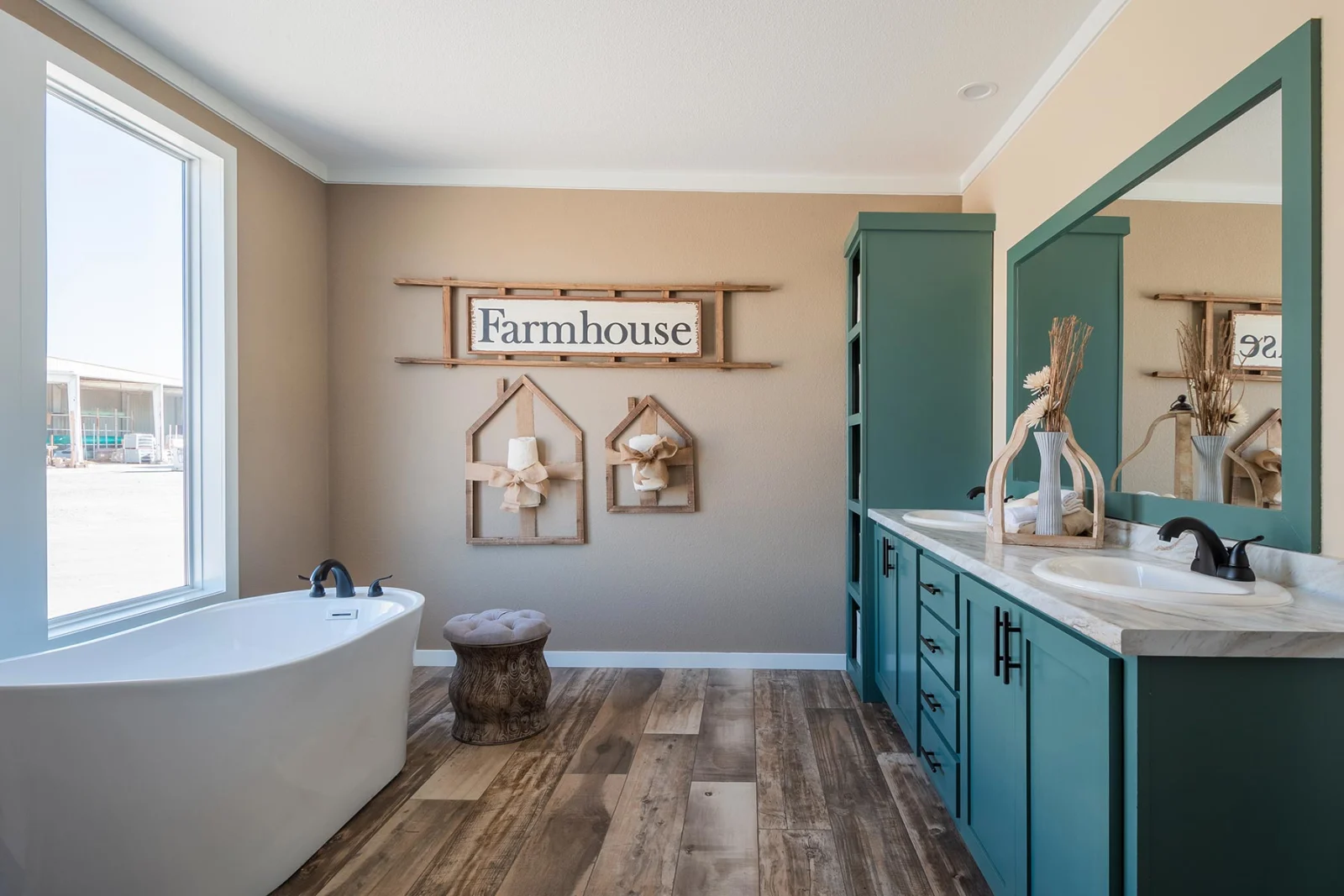 Your journey starts at our model manufactured SUPERSTORE in Mustang Ridge, Texas where you can walk thru more than a dozen mobile homes on display. Or, if you prefer, you can ask for an online video tour via facetime or zoom. The online option is very handy especially if you're out of town.
You might find the perfect floor plan from our homes in stock. If not, we have hundreds of floor plans from which you can order your home.  Usually, one manufacturer's floor plan or another will fit your family's needs.  
If you've ordered your dream home, we'll help you customize your manufactured home with the color paint you want for the walls, the kind of countertops in your kitchen and type of wood cabinets throughout the house you desire.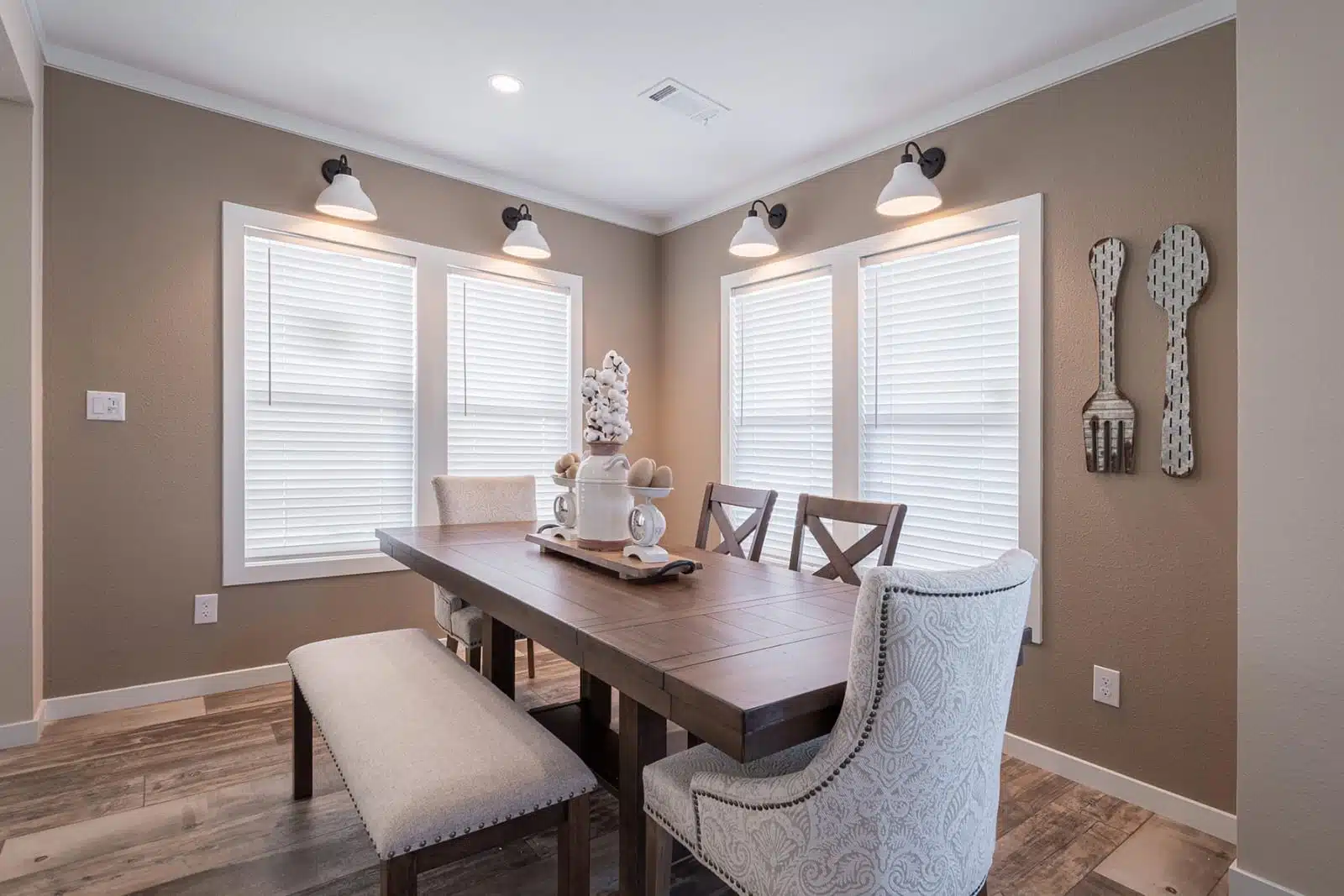 Land For Manufactured Homes
Land Improvement Services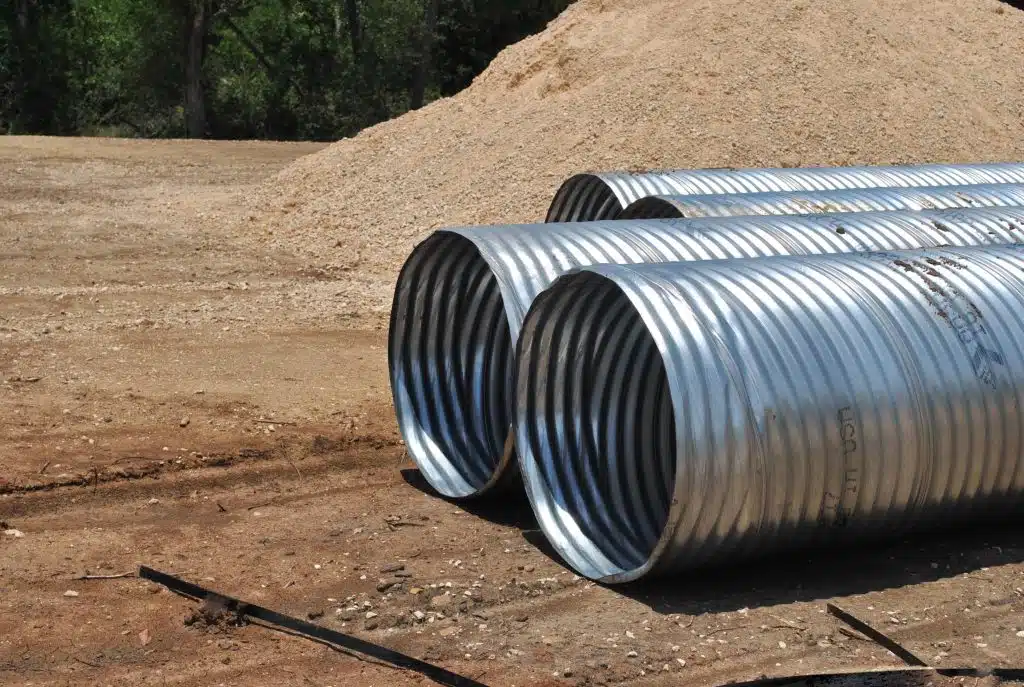 Every mobile home will need a foundation, water, electric, and aesthetically pleasing touches like: decks, porches, and skirting that will complete the customization of your dream home.
We can bundle your land improvements, with the  home and land for one complete package making the home buying process easy with Village Homes. Visit our Manufactured Home Services Department page to learn more about the land improvements.
Manufactured Home and Land Packages